So yet another thread on tyres...
I need advice on wheel sizes and winter swapping options.
I'm about to upgrade from a QPV 4.2 to a 4.7 and I don't know what to do about wheel sizes, rim styles and tyres. Especially as my current car is on almost new Sottozeros, and I have 4 P-zeros (spit) in the shed. (I also have one Goodyear Eagle, but that's another story.)
Wheels
My current 4.2 has 19-inch wheels, but I'm just now replacing it with a 4.7 with 20-inch wheels. So which is 'better'?
I have sometimes found it hard to find tyres for R19, and R18 and R20 seem more plentiful. Have others experienced this?
The ride is harder with lower profile tyres, so 19s might be more comfortable, would I really notice worse handling than 20s?
MrsMarkMas always thinks low profile tyres are flat, so I have to check all the time.
Style
Currently I have the rims below, which are cute and unusual, but stick out a bit and are hard to clean. (The current ones are a bit scuffed up, but could be refurbished).

The new car will have the rims below, which are also quite nice, but I don't like as much. (But they are in pretty good condition.) - also the tyres are reasonable-condition P-zeros (spit)

I have noticed a lot of cars have spokes where when they are moving it looks like they are transparent. What are those?
And how do we feel about 'wire' wheels.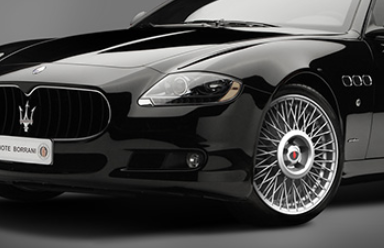 Winter
I usually put on winter tyres, and I love the Pirelli Sottozeros (which are on the 4.2 at the moment). I get a local place to swap the tyres on the existing rims, but would it be better to invest in some winter rims to save wear and hassle? Does it matter what size they are? Any reason to have 20 in summer and 19 (or 18) in winter? Some people talk about having alloy in summer and steel in winter.
Transition
If someone wants to buy the 4.2, I could just give them the P-zeros in the shed as well (and the Eagle). But if it is hgoing to We Buy Any Car, then the Sottozeros are nearly new, and I have 4 P-zeros in the shed (2 nearly new, 2 quite old). I'm tempted to pay to have the P-zeros put on the car before I take it to We Buy Any Car. But then I will have 4 R19 Sottos lying about and be £100 pounds poorer.
So, what should I do, as I make this transition? Is the answer:
take the R19 Sottos off the 4.2 and put on the P-zeros so that WBAC get those
buy four new R19 rums in the autumn and put the Sottos on them
replace the R20 P-zeros with something better eventually
try to sell the one Goodyear Eagle