Due to popular demand (!) here's how I did it (thanks to Javier and Sander QP for the help).
I've asked Sander's permission to host his code on the forum, which he's now granted, so if anyone would like to try this out here are the files:
Here's the installation manual for the interface:
http://www.sportsmaserati.co.uk/Unidiag/InterfaceInstallationManual.pdf
The KWP2000 version for the engine ECU:
http://www.sportsmaserati.co.uk/Unidiag/UniDiagKWP2000_0_5_0_11.zip
And the KWP71 version used for Airbag and ABS communication elsewhere in the Fiat Group (I've not tried this out on the 3200):
http://www.sportsmaserati.co.uk/Unidiag/UniDiagKWP71_0_5_0_9.zip
If you'd like to join the group to get the latest updates or cables, you can do so here:
http://autos.groups.yahoo.com/group/UniDiag
Firstly, obtain a VW Audi Group com interface and a 3-pin Fiat, Lancia/Alfa adapter from ebay or the Unidiag forum on Yahoo. They look like this: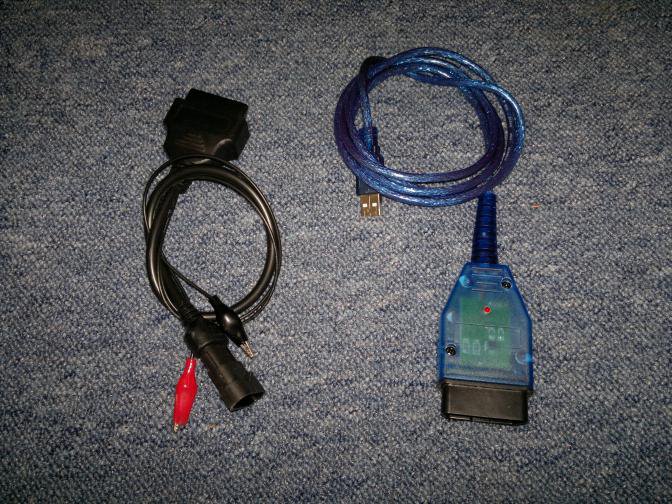 It needs to connect to the right ISO connector. It's found behind the carpet on the RHS of the driver footwell: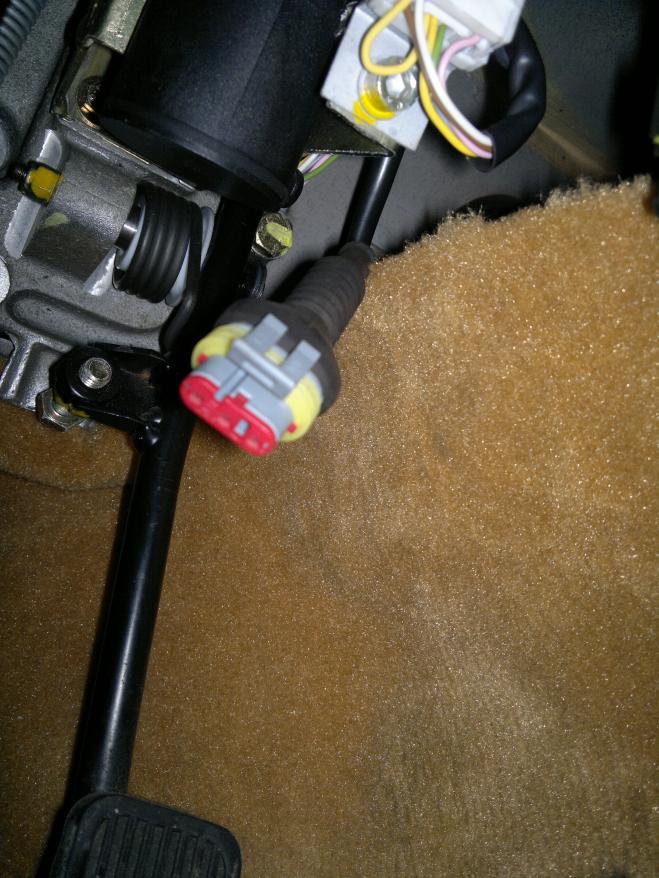 Then connect up the adapters (after having installed all the drivers and Unidiag KWP2000 on your PC), attach the red fly lead to the positive terminal of the battery and turn on your ignition. It should look something like this: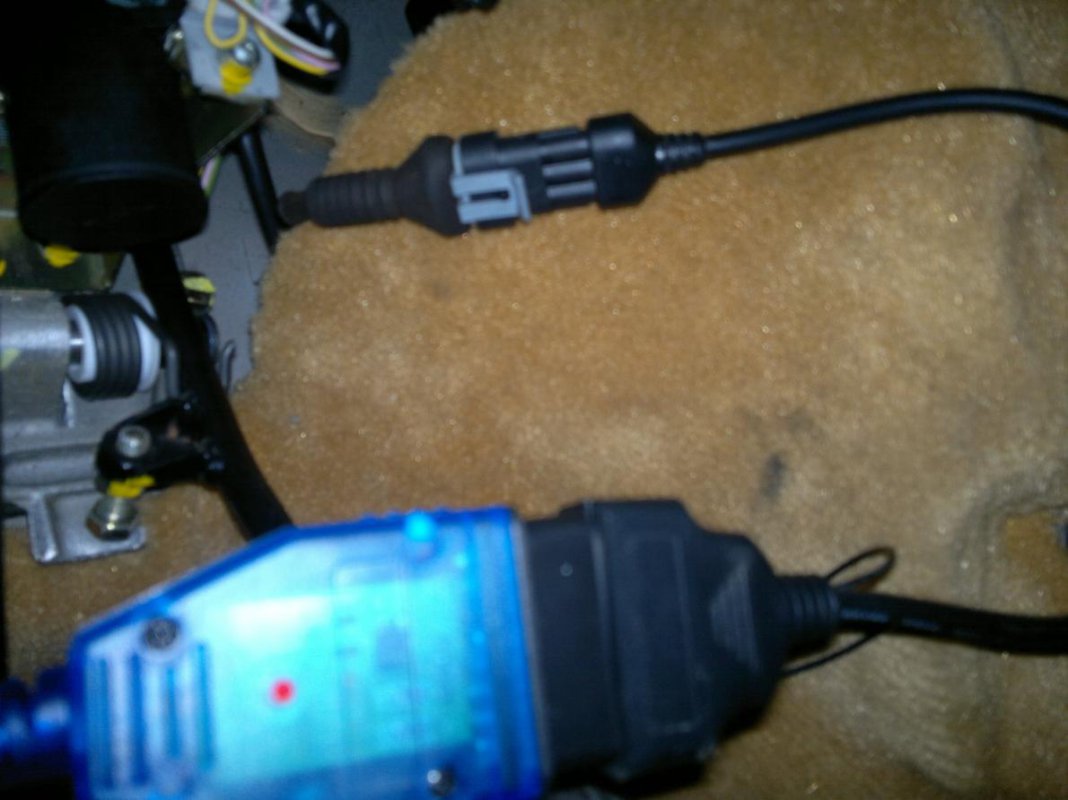 The Unidiag software needs to be set to slow 5 baud init, to complete handshaking with the engine ECU. The setup page looks like this: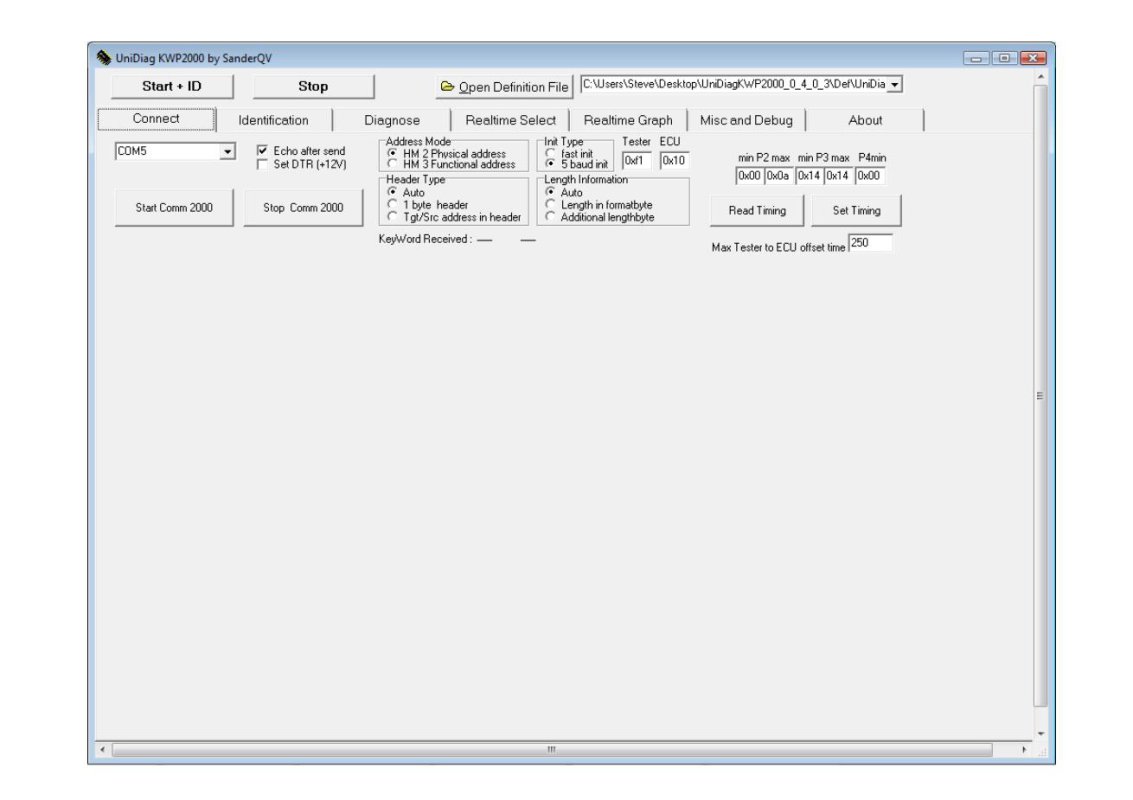 Finally, if you're unlucky, your stored error list looks like this:
This list added up over a year. In fact, the only problem was with the 2 lambda sensors and once replaced no new codes appeared.
Sander has said he'd produce a def file specifically for the 3200 for a small fee - this would give a more natural description of the error codes. Let me know if you're interested and I'll explore this further with him.
Steve
Last edited: