Think I picked the hottest afternoon to sort the diff. Case drilled and tapped for oil cooler lines.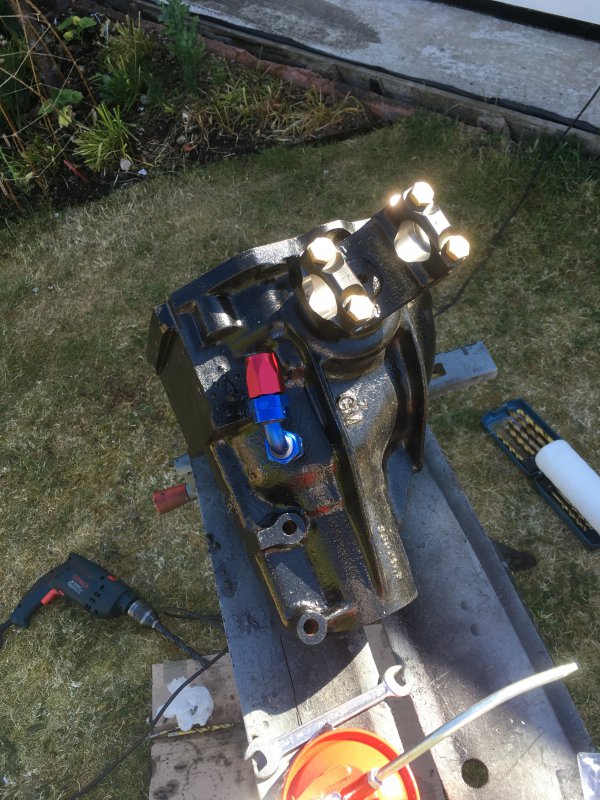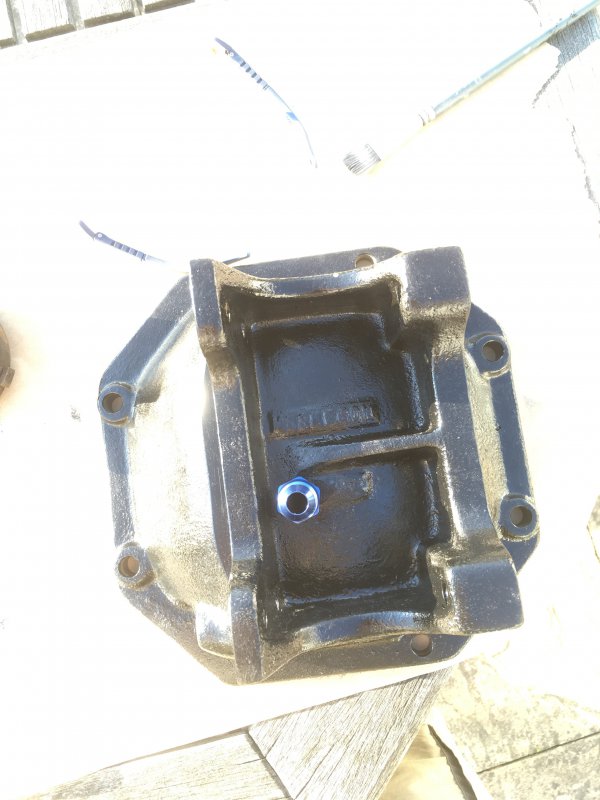 Backlash set.
And engagement pattern.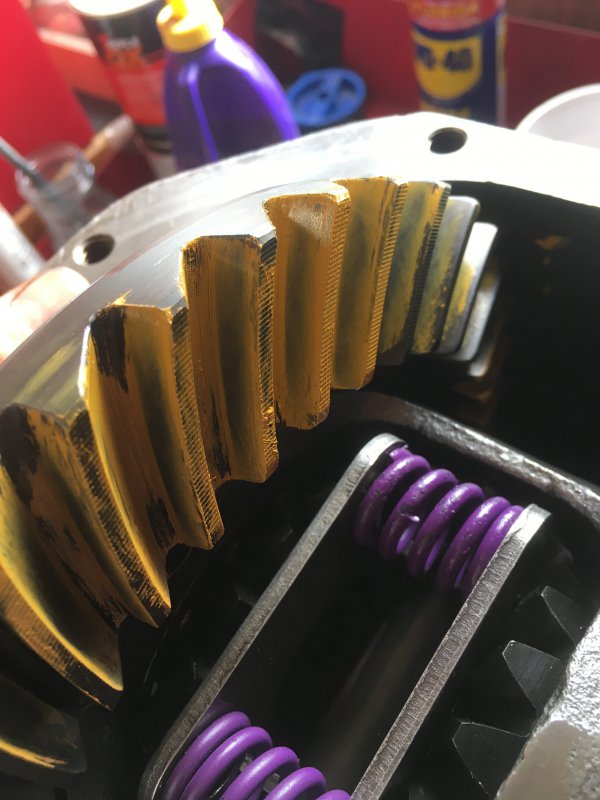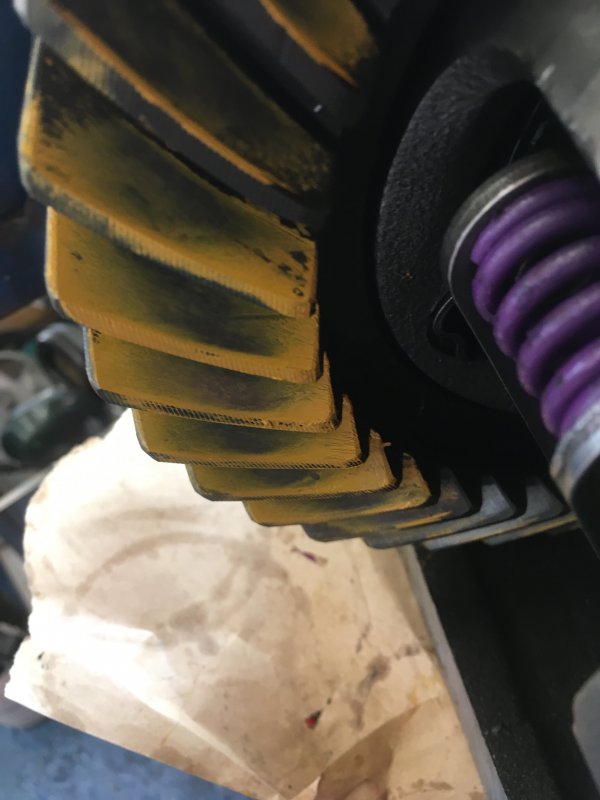 Also had a look at the driver's side front wheel bearing this morning before work as I was up at 5am. Pretty sure the spindle is toast and has run the inner race at some point in the past.