Dear all,
Yes after many issue with a previous seller, i 've seen mid of August an advert an ebay for a Maserati Coupe 2005 with 92k miles on the clock and sold as spares or repairs. Below the link to the ad :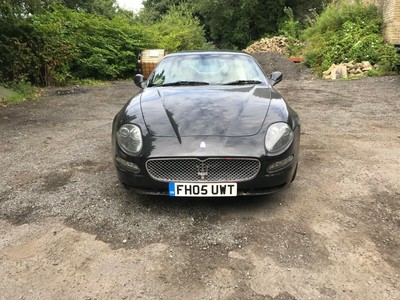 Find many great new & used options and get the best deals for 2005 MASERATI COUPE CAMBIOCORSA 4.2 V8 BLACK NON RUNNER SPARES OR REPAIR at the best online prices at eBay! Free delivery for many products!
WIthout seeing the car, i've make a bid and won the car. I don't recommend to do what I did of course.
Episode 1 : the discovery and the return back home
First part, UK quarantine was in place for visitors and I'm living in France so no choice delivery in France for roughly 600 euros.
The delivery has been made close to Calais, at the house of a friend, in the late evening.
Few days later, I've made the trip to get there and take it back to my house next to Paris.
The car had obviously not run for many months, so we did a deep check of everything basics (brakes, pipes , corrosion, fluids levels, engine etc).
Although I was expecting to have many majors issues to fix, actually not so much.
So I have decided to take the motorway back to home (2 hours trip in average conditions). Unfortunately, road blocks were in place and I had to leave the motorway just 50 km after entering it, and at the toll barrier (In France, we have to pay at exiting the motorways..), the gearbox shifted well to neutral position, but when I was in the need to drive again, it refused to engage the 1st gear, and only once it did it, it has fall back to Neutral almost immediately. Finally, I pushed the car next to a parking lot 100m from the exit with very nice comments from the others cars drivers as you can expect.
Hopefully, I had taken a bunch of F1 pump relays, so I closed the 12V and replaced the relay and reengaged the 12V. I heard the pump initializing itself and I could finish the trip back home not without a certain stress but in good conditions.
Below some pictures of the car (I remove the vents to clean them and I will have to also clean the center console, sticky effect), after a little cleaning of the inside (i kept one picture to show how was the leather before the cleaning).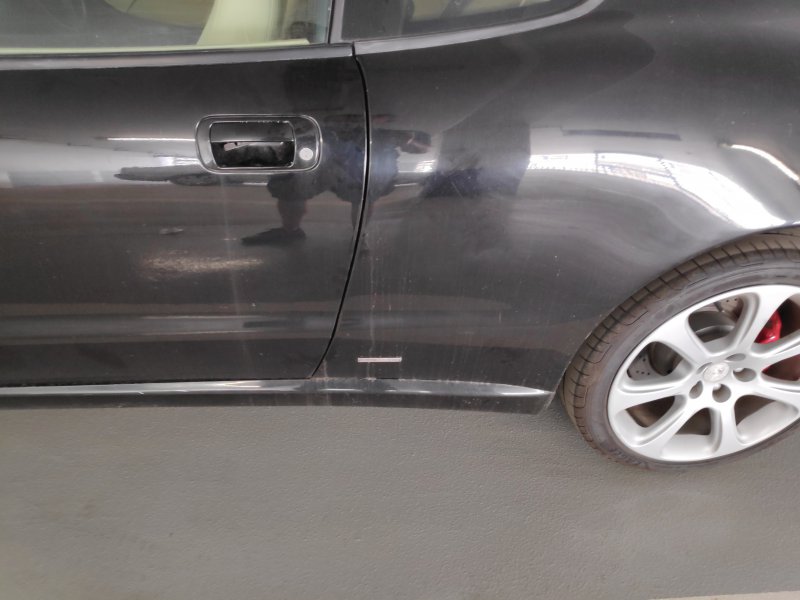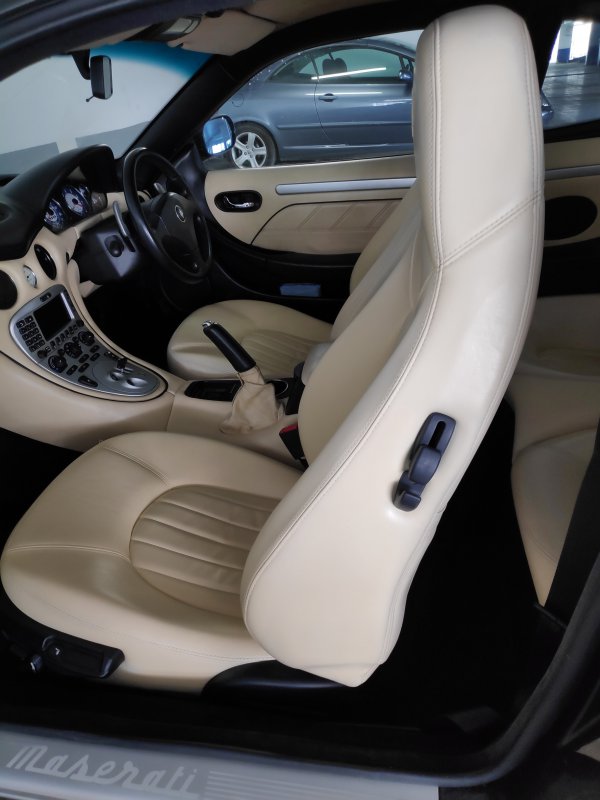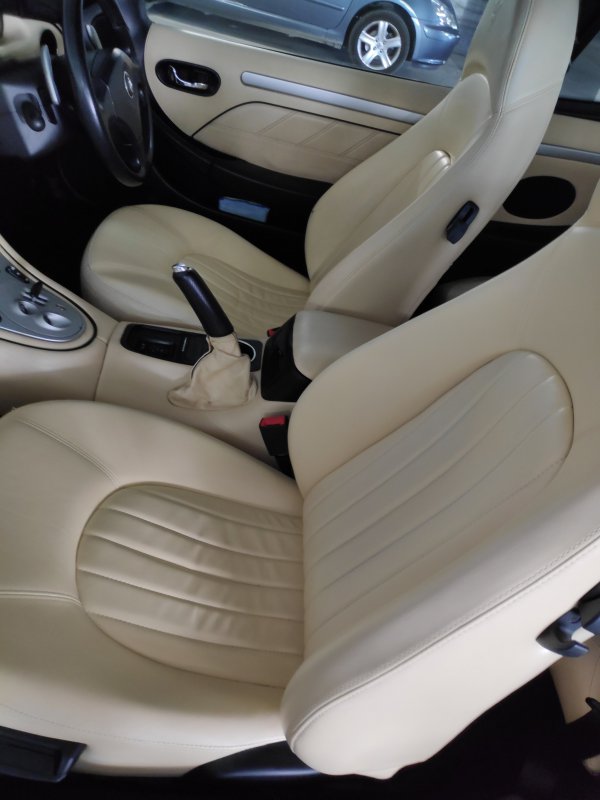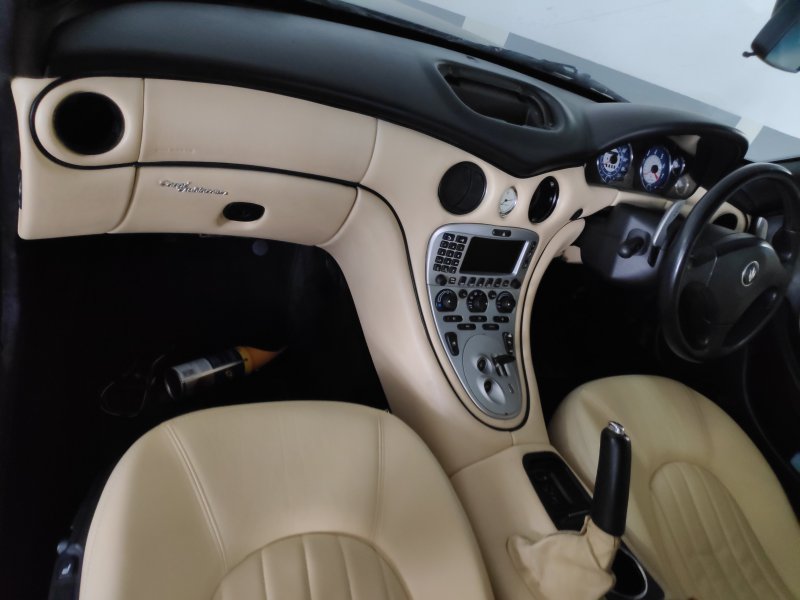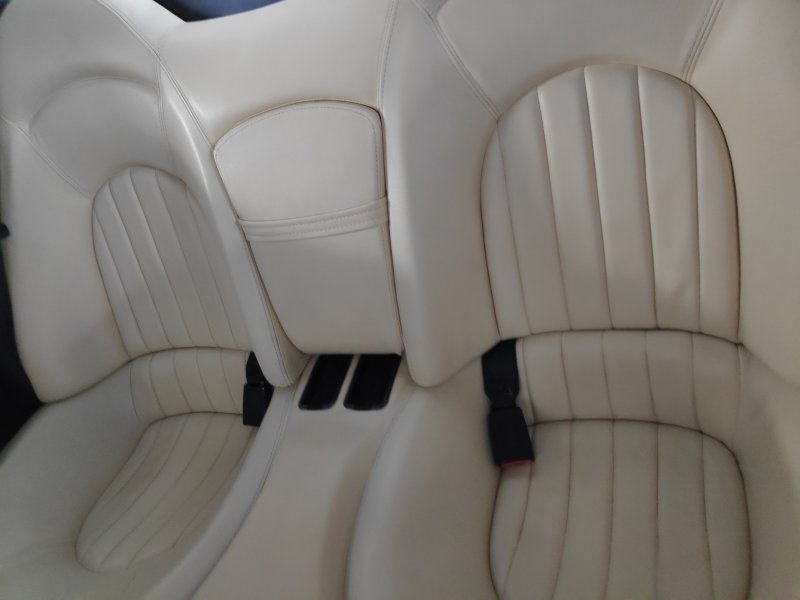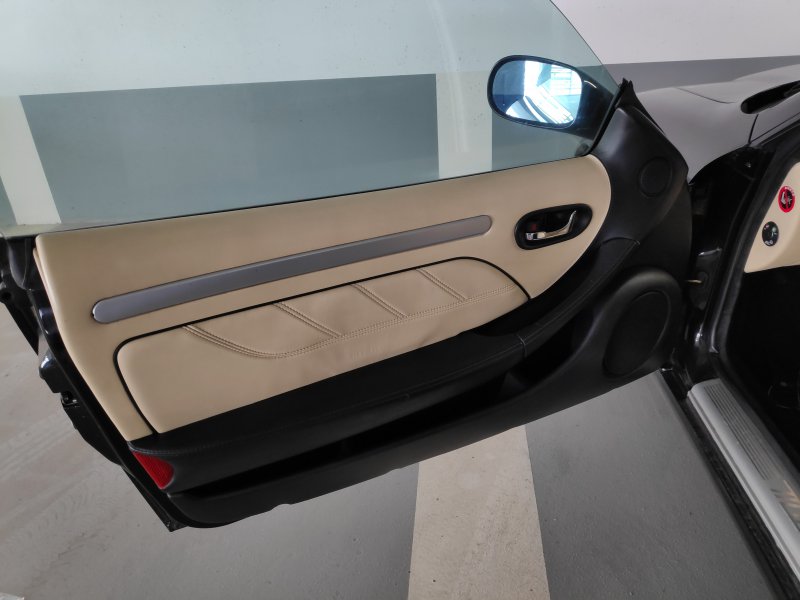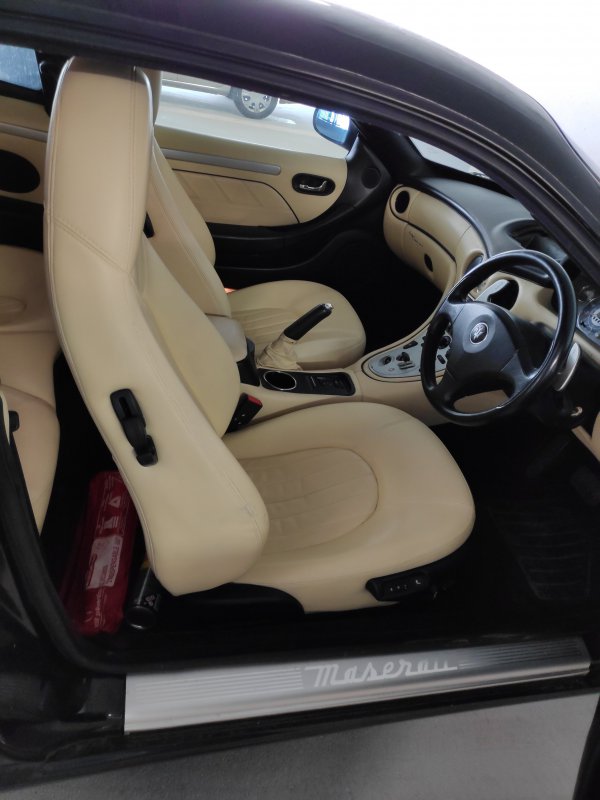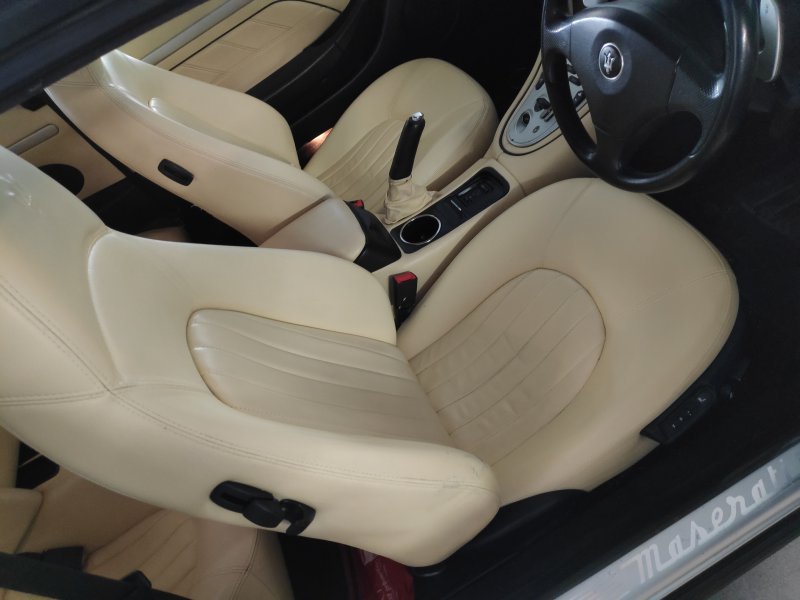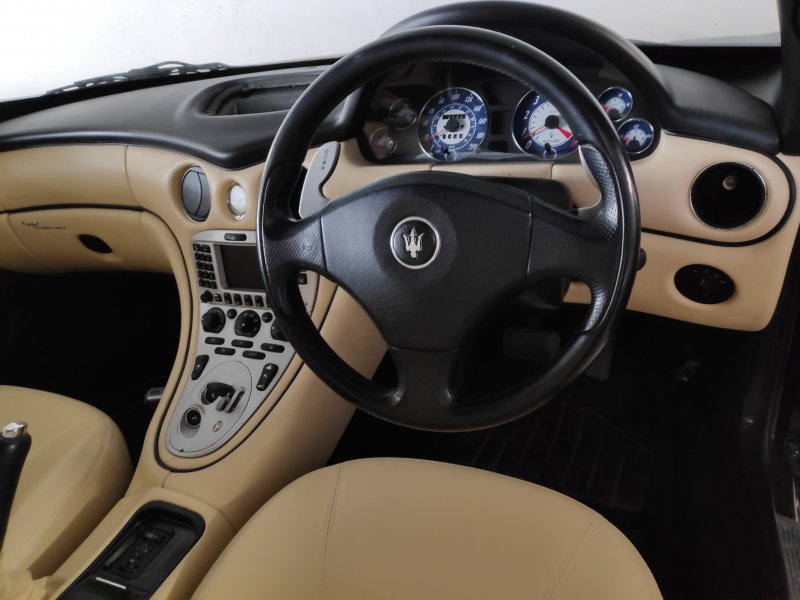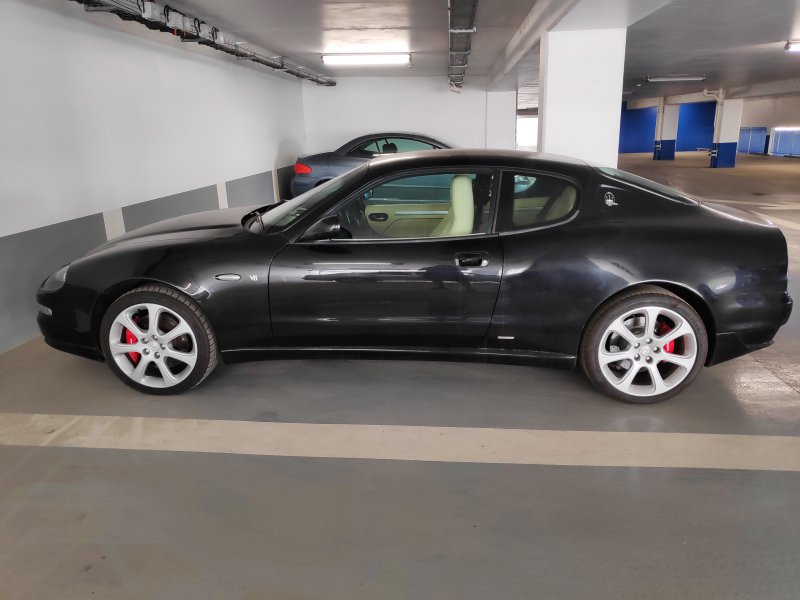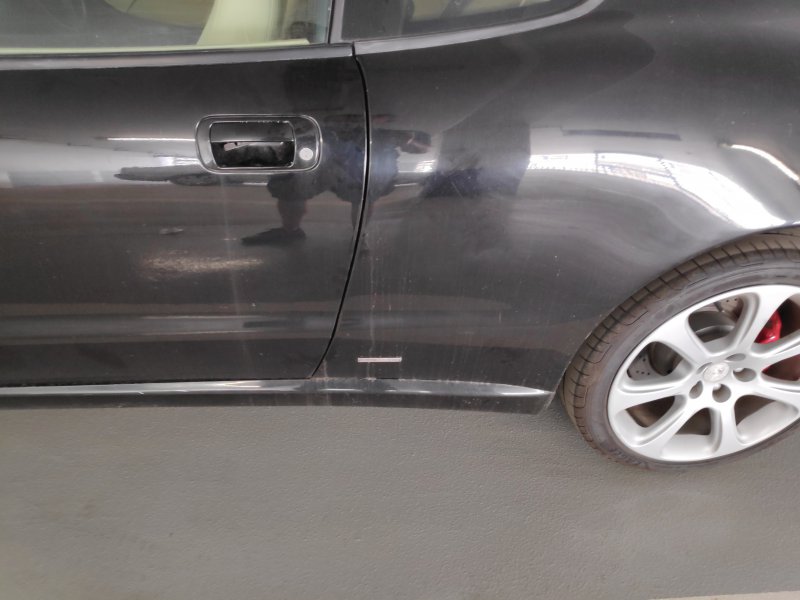 The good points :
engine works really fine
maintenance has been regularly and really achieved (numerous bills available)
very low level of rust (only surface rust)
backseats almost never used obviously
So what are the next steps :
Inside : finish cleaning the plastics using Isopropylic alcohol, dismantle a Nokia Bluetooth which is not at the right place and actually within the right car, and reflresh the buttons on the central console
Outside : a good cleaning / waxing for the external trims (body parts and headlights) and a bit or cleaning before applying rust converter/rust remover on the underframe (just minor areas and surface rust only)
Mechanical : change the F1 pump (using alfa reference already ordered), thanks to the tutorial found within this forum (Again thanks a lot, it will help) and refix the thermal isolation of the rear transmission (little noise at the back), trunk cylinders to replace
Find LHD headlights or find a way to convert the beam from RHD to LHD
Last edited: