There I was, late afternoon yesterday doing 110kmh in the right lane near Goulburn, stuck behind a 4WD, returning from the club's annual picnic and concours day in Sydney, when BANG.
I looked in the mirror to see a kangaroo carcass.
Pulled over and saw this damage -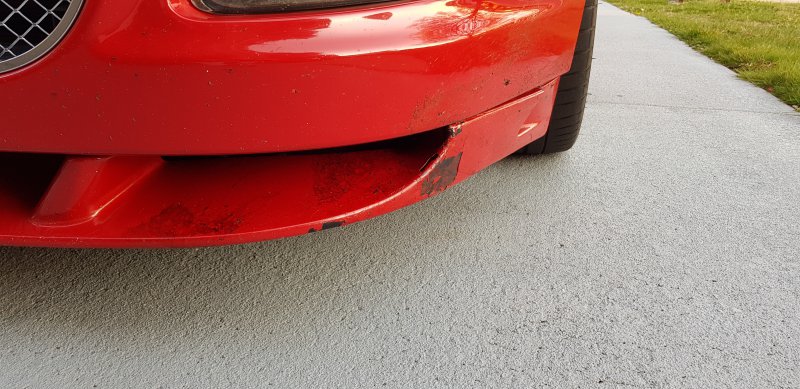 When I got home I cleaned the blood & gunk from the front, down the side and out of both left hand side wheels.
Took it to my suspension guy this morning because I noticed the left front was sitting low.
Apart from more gunk on both lower wishbones, he says it killed my upper ball joint.
So message to all, watch out for dead kangaroos.