Hi all,
My 3200GT (automatic) got some problems, would appreciate if any of you may give me some hints to see what's wrong...
At first, what I observed was the outside temperature showing 3 dashes with a freeze logo on its left on the car's dashboard. When the problem first came up, the correct temperature might come up some time.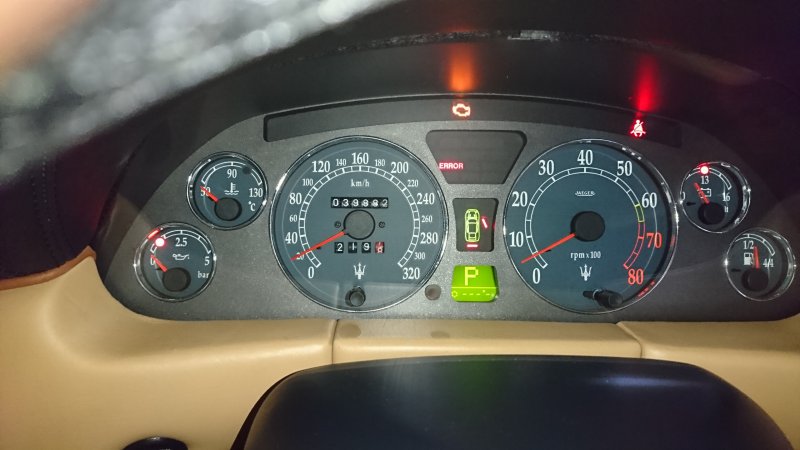 (NB: Please ignore the error, it should be the suspension's issue, it comes on and off all the time anyway.)
However, after a few months, I would say it shows 3 dashes for 99% of the time and at the same time, the air conditioner does not work and the wiper does not work as well. I took my car to change oil and asked the mechanic to have a look and he said that it could be something relayed to something inside the air conditioner control and he could not fix that at that moment... But he mentioned to me, when he was working on my car, when the outside temperature displayed correctly, the air conditioner and wiper worked....
So, I suspected that my external temperature sensor (p/n: 980000961) may be faulty, hence, I ordered one and, today, I removed the door panel and tried it out; it still got the same problem when I connect to the new sensor....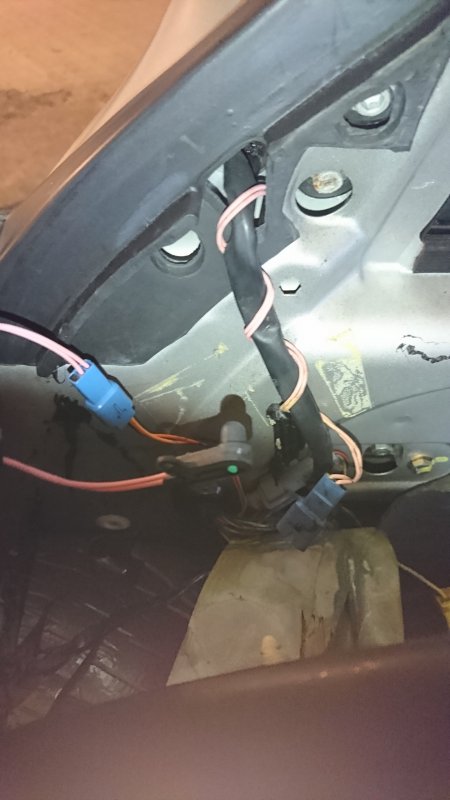 Any suggestion that you can think of? Other than a faulty external temperature sensor, what else would make the car believe the temperature was so low (reading the manual, it seems like it means the car believes the outside temperature is before 2 degree celsius? I think that is the main reason for the air conditioner stop working... maybe the wiper as well?
Appreciate for any suggestion. Thank you very much!
Best regards,
Mike.