The Wee Woman's car was hit in a car park by a chap in a Range Rover while we were wandering around Rutland Water. Thankfully all was recorded by witnesses and fault acknowledged.
Third party's insurer (LV) has offered to cover the repairs (third party takeover) and as we are honest upright citizens with no whiplash and no wish to involve m'learned friends, we need to find a suitable bodyshop to repair the Spyder which is a keeper (2003, 36k and tidy..) The car has an agreed value so we are steeled against the "beyond economic repair" scenario
Can you recommend any places not too far from the Devizes/Marlborough area?
Pic of bent rear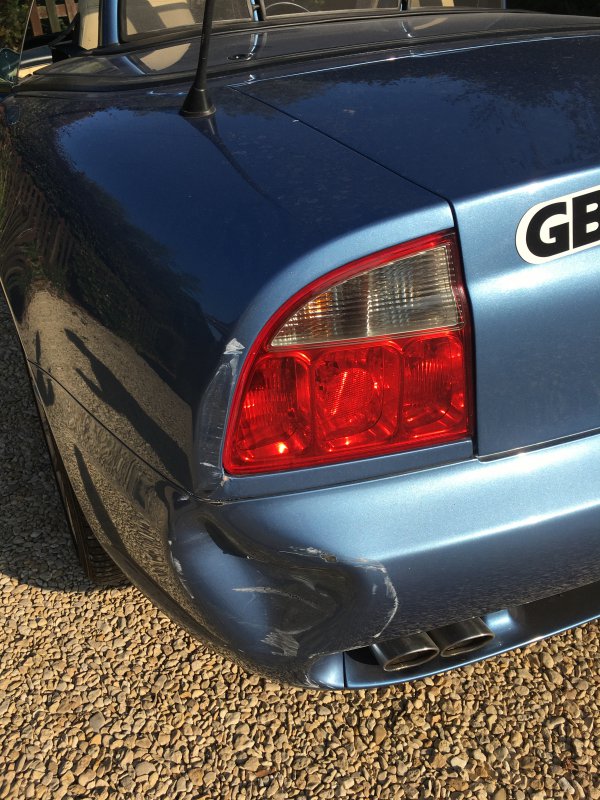 is attached.