Following the SM Motorbike thread, I've got my butt into gear and am getting round to selling my 1974 Kawasaki H1E. The missus is over the moon!
This is last of the full power triples before they were de-tuned.
It was originally a US bike and was imported to this country a few years ago, the odometer reads 18k which I imagine is genuine but have no way of knowing.
Over the last three years between me and the previous owner the following has been done:
Tank and rear bodywork have been repainted, various bits re-chromed, engine rebuilt with new crank seals, oil system rebuilt. Carbs rebuilt. Wheels re-spoked. Front forks rebuilt. Seat recovered.
Hagon shocks on the back, euro spec bars and a GPZ500 caliper on the front, originals will come with it but the standard front disc is worse than the drum the earlier bikes had.
On it's original exhausts which are good, with the original inserts, rare as rocking horse do-do.
MOT and tax exempt.
It's a tidy, lovely looking bike but not concours, and a talking point wherever it goes.
It's the best riding Kawasaki triple I've been on, goes really well, stops really well and sounds like a proper grand prix bike.
SOLD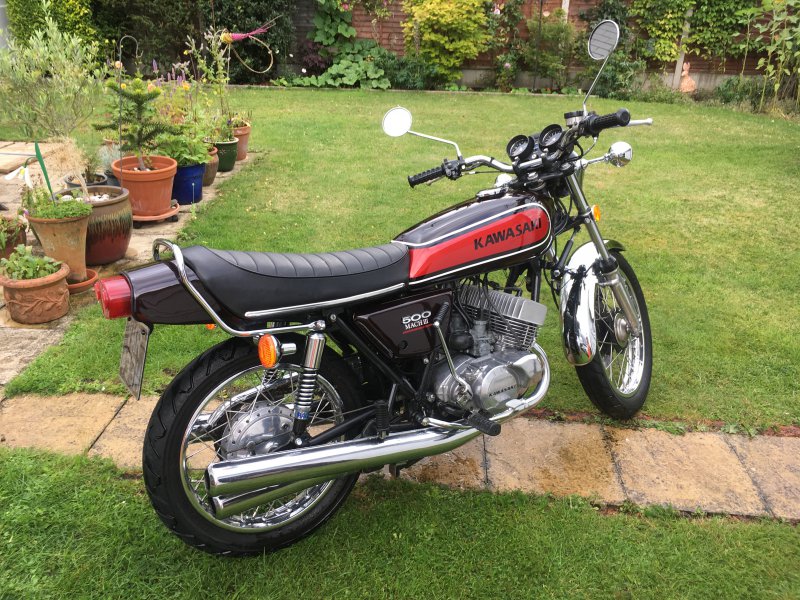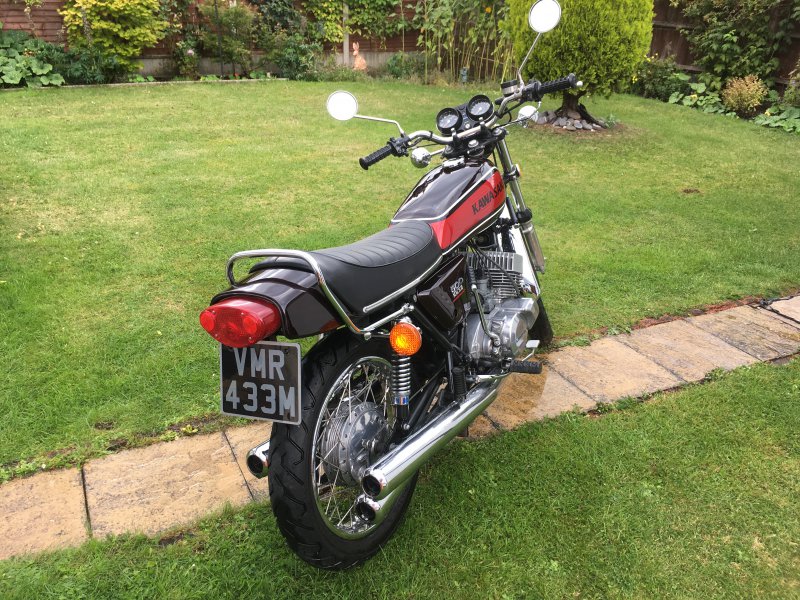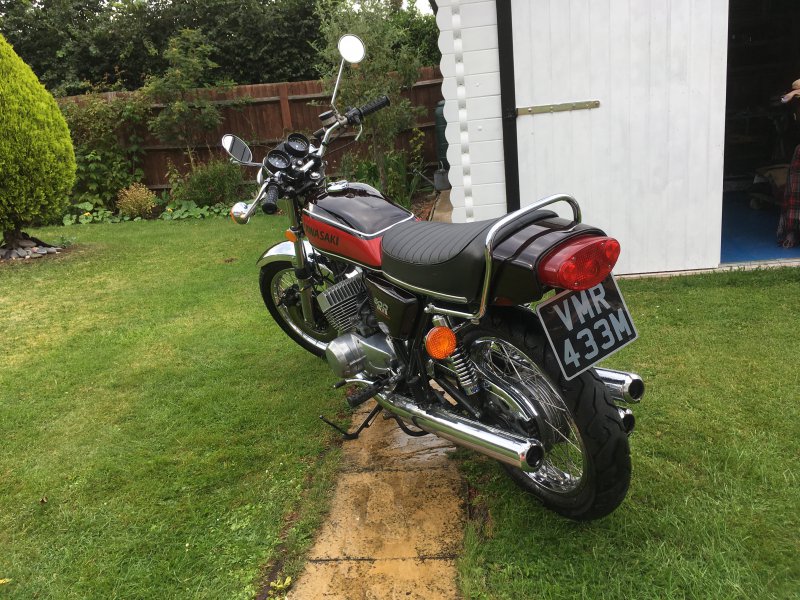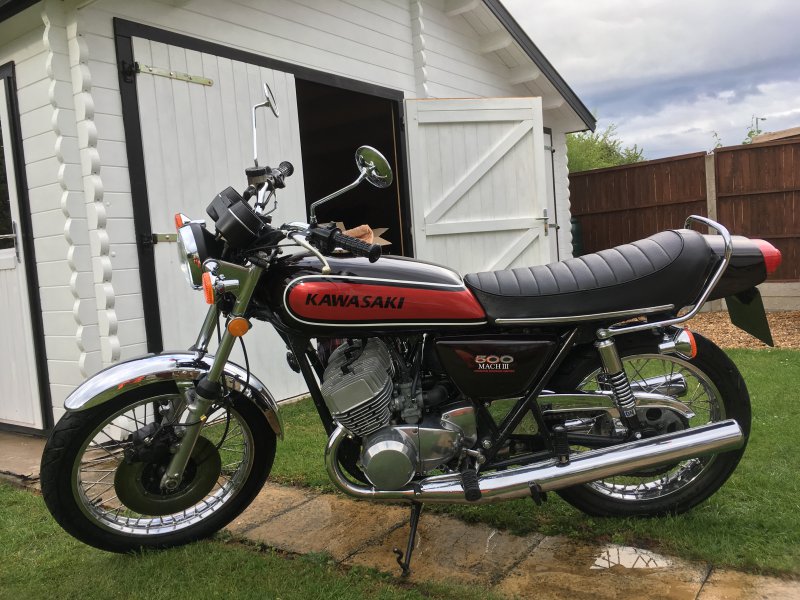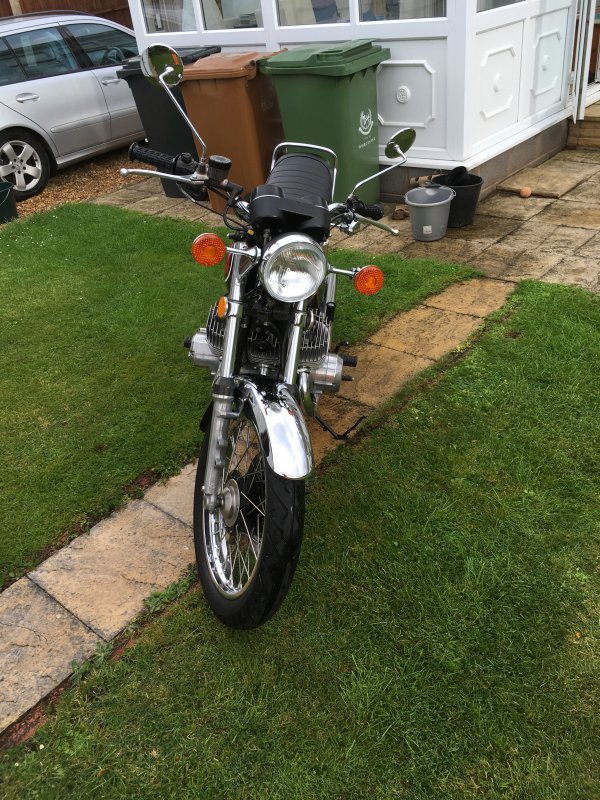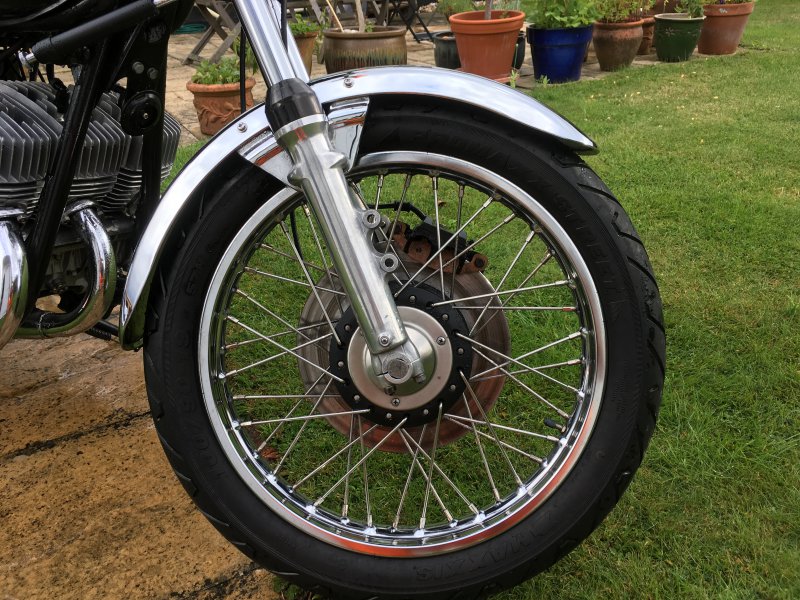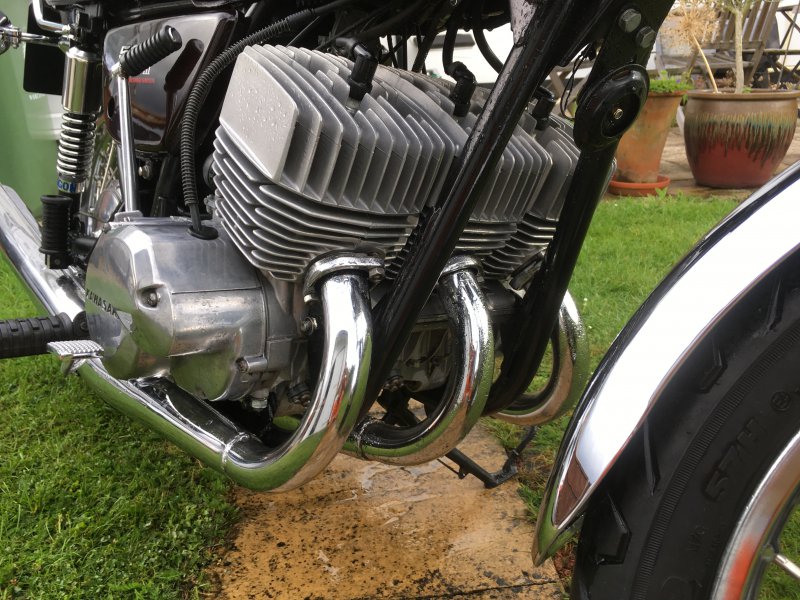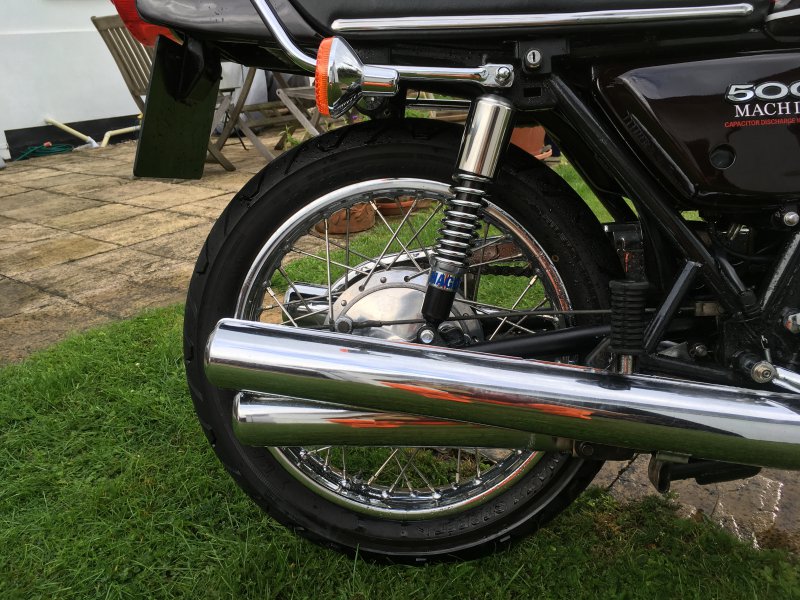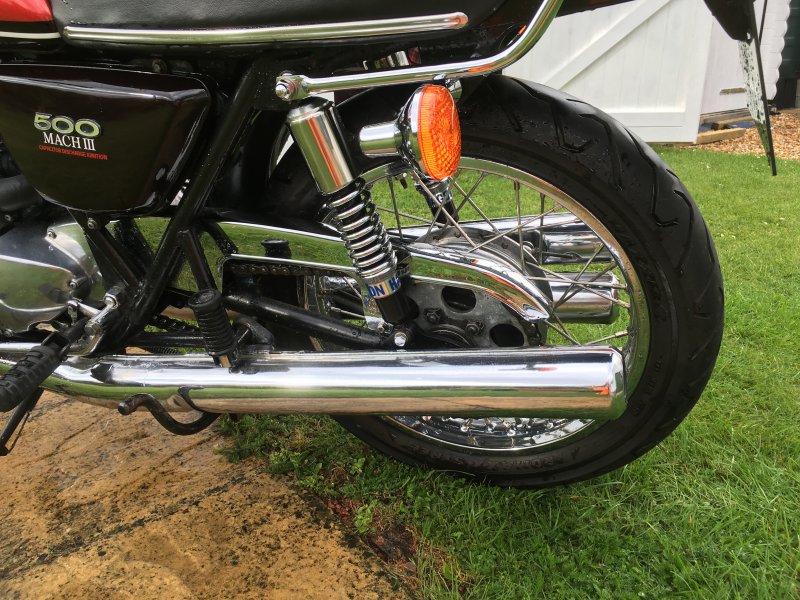 Last edited: