I had the window mech jam on my car, the cable jamming up in the housing that contains the drive wheel on the motor.
I ordered a repair kit containing a set of aftermarket cables and drive pulley.
Fitted everything to the regulator runners fine, fitted regulator in door and attached window glass to the regulator.
All going super well. Tension in cables correct.
Connected motor and the first couple of small movements of the window were fine.
Pressed button lower window and it lowered to about an inch higher than it should and stopped.
I lifted the button to raise the window, and the tensioners are not working, slipping out of the slots in the pulley housing as the cable on the pull side goes too tight, and the cable on the other side goes slack and the tensioner falls from its slot. See pic attached where the tensioner is all but falling out of its slot.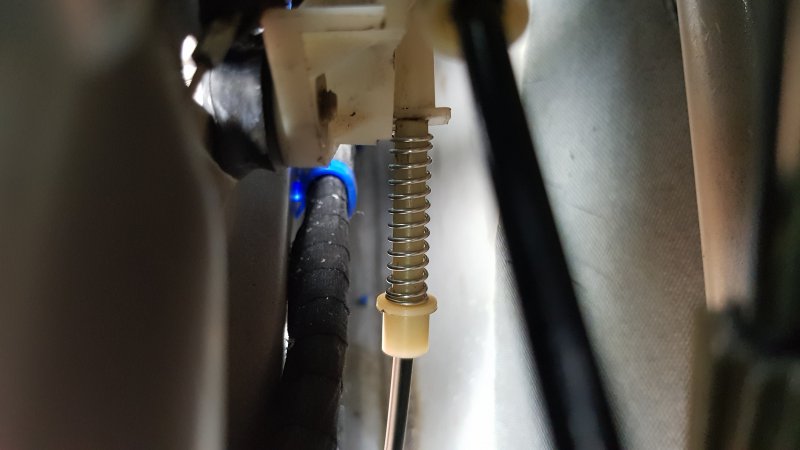 Lowering the window does the same thing in reverse.
So I removed the motor, and monitored its behavior when switched in either direction. It stops after 4 or 5 turns up or down, but that equates to around 2 feet of up/down movement.
So Im not able to figure out what is going on. Anyone done this job before or got any ideas??