So I'd had my 2011 Granturismo MC-Shift about 14 months. I absolutely loved it so wasn't actively 'looking' but as I'm sure a lot of you do, I had a browse on auto trader and pistonheads from time to time to see what comes up and look at the current market etc..
My car was black with black leather. Which, as I had a one year old daughter at the time, was exactly what I was looking for ease of cleanliness etc. But a few or more months ago at an ACE Cafe meet, I saw one that I think had Bianco Pregiato leather with Nero Alcantara inserts and it looked amazing. Sorry I can't remember who, but I think it was owned by a lady club member.
Anyway, I said to myself at the time, that if a facelift car with that interior, an MC box and fixed suspension (preferably MC handling pack) came up for sale, I'd have to seriously consider it.
Just after Christmas that day came. Pretty much the exact spec I would choose. A 2013 (facelift) Nero Carbonio, with Bianco Pregiato leather and Nero Alcantara inserts, MC Shift box and MC handling pack, along with some of the MC carbon interior options too.
I travelled to see it, viewed and drove it and really liked it. (I knew I would) But there were a few few things I noticed that I thought I'd get checked out, so I called Dale of prestige.autoworks to carry out a PPI for me as it was in his working area.
Anyway, after a bit of to and fro and a conversation with Dicky G (thanks again) about the current market and what to expect for mine as px, I came to an arrangement with the dealer to PX mine in for it. (and promise my wife lots of treats for a long time) and a deal was done.
I picked it up on Wednesday and dropped mine off.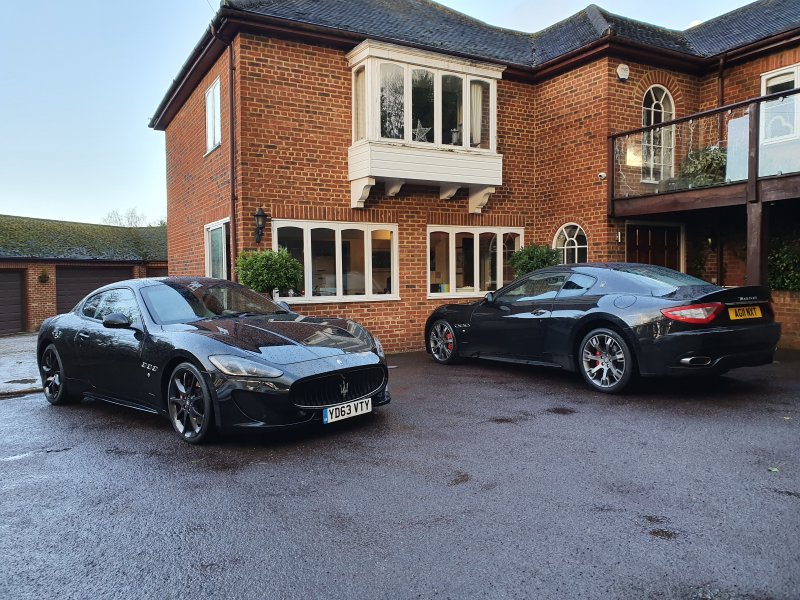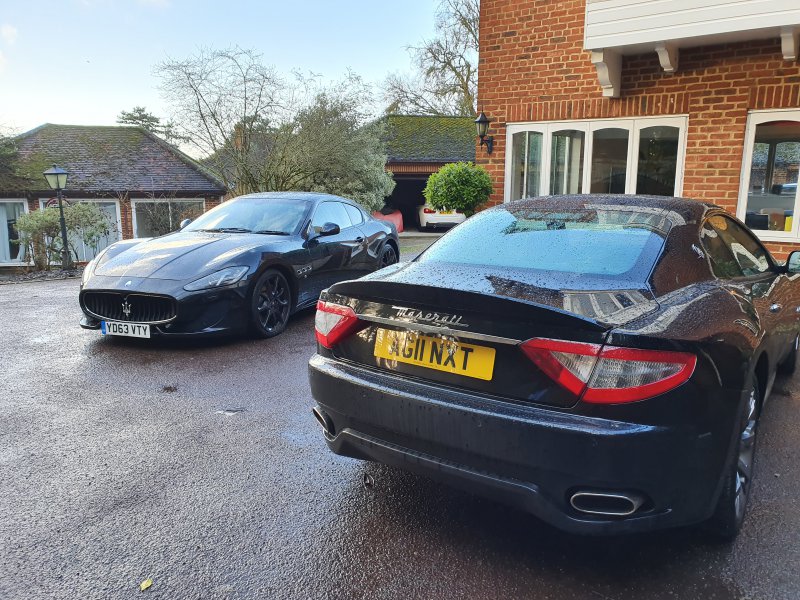 Last edited: