I have been considering adding a 550 to my stable for a while now, and just saw this car on PH
Looking for used Ferrari 550 cars? Find your ideal second hand used Ferrari 550 cars from top dealers and private sellers in your area with PistonHeads Classifieds.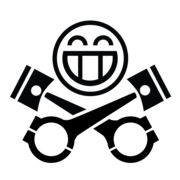 www.pistonheads.com
It looks in great condition from the picture and the dealer is a well respected Ferrari specialist.
The fact that it's a LHD doesn't bother me at all.
I got a copy of the service history - patchy at best, especially the first 3 years of its life... doesn't seem to be any documented service between inception and the first 18k Miles major service - see picture.
Would that history be a complete show stopper? Or would you consider that car on the basis of its actual condition, recent service history, the fact that cam belts were changed regularly and the reputation of the dealer? Obviously a throrough PPI would be in order?