Hey all, I was recalling previous forum experiences and thought it would be fun to create a "build" thread on my Model Year 2003 Maserati Coupe 4.2 GT in 6 speed manual guise (4200 as we all know it).
OK this thread is three years late so perhaps you can consider it a detailed three year ownership review up until the point that I catch up to current status. I have a lot of photos on the drive all of the work done to the car and I guess it may be more useful to someone here than stuck on the cloud. No intentions of selling my car but rather showing the experiences of buying a 10+ year old depreciated luxury coupe
The car I was lusting after was a R34 Skyline GTR - just as I could afford £20k for a weekend car these went totally mad on their prices so I reevaluated - E46 M3's seemed overly expensive at the time for what they were and I am just not sure about the Mercedes SL55 AMG (never been much of a Merc man). BMW M6 seemed perfect but too many horror stories of the SMG transmission and after spending £3k in a year looking after my run of the mill 330I I was fed up of BMW... Porsche 911 - lets say I am less of a Porsche man than I am Mercedes lol... I knew of the 3200 which I thought would be a little too finicky to me to handle and the GranTourismo which I also desired but they were over £30k at this point.... I remembered the 4200 as the "ugly" replacement for the 3200 however upon research it seemed like a great option, a well engineered car with better electrics, a solid engine and manual option which is more reliable than F1 hydraulic - I then watched this video and was totally sold, an underrated, understated car which is prime for tasteful OEM+ style modification:
My intention was to buy one of these and tastefully modify it so that it becomes the car it should have been in terms of handling and unleashing extra power. No stupid bodykits or neons, it would essentially remain the same styling wise externally but I plan to increase the quality of the finish in the cabin so it is more in line with the 3200 and GS. However I understood that buying a garage queen with low milage for £20k plus would be a bad idea to modify, I looked for a car with 50-60k milage, had to be manual, not black or silver and there was only one for sale
I purchased the car in Feb 2016 it had 59k miles cost £15k from a dealer with a warranty. I picked up on a few issues on the test drive - leaking cam cover gaskets, shot discs, SPORTS button did nothing, exhaust was making strange noises and the windscreen kept steaming up... The dealer was uncompromising and offered £250 off plus some new fresh paint on the alloys which were pealing - he said it was a rare spec and I could take it or leave it... so I took it, first car I viewed, no knowledge of Sports Maserati at that time... it could have been a bad decision but I knew it had a warranty to bail me out if it was a basket case.
Issues fixed prior to my collection: Leaking main oil line replaced, new suspension bushes all round, new tyres, new pads (dealer refused to change the discs), new side repeater bulbs and here it is just prior to collection: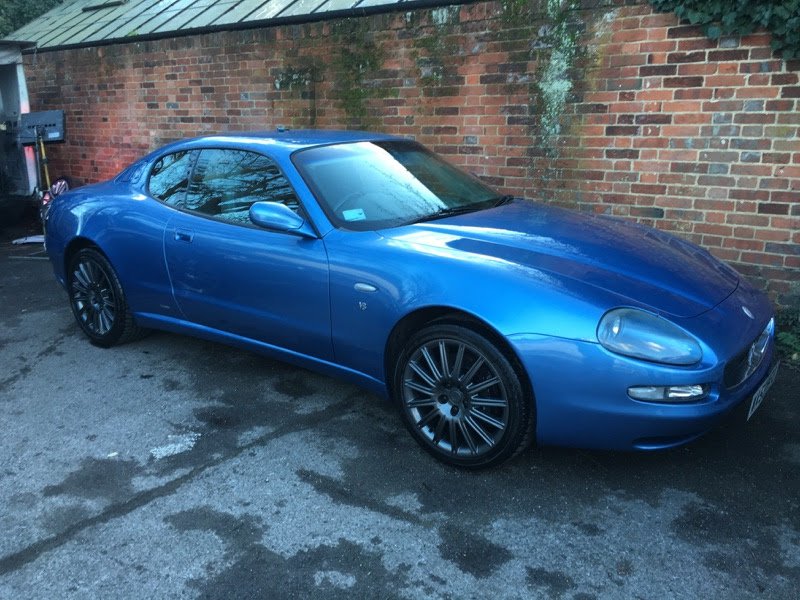 I started off addressing the easy and obvious blemishes - the badges and dull headlight lenses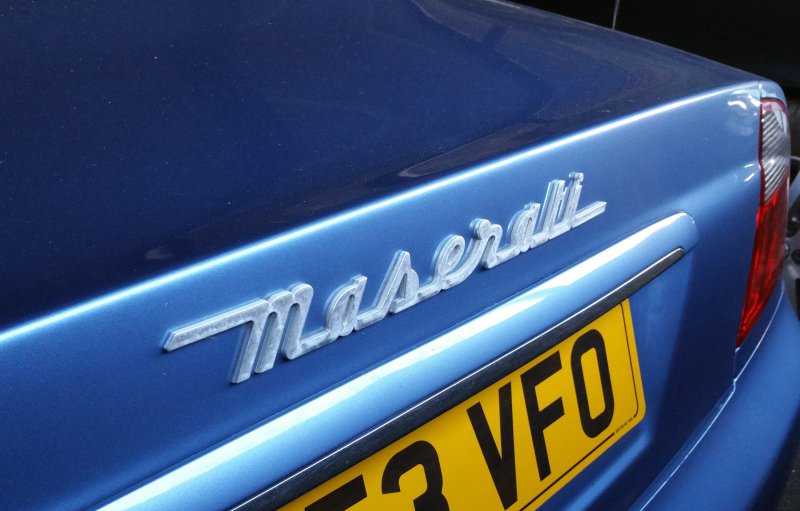 The rear Maserati script on the pre-facelift "classic" 4200 is chromed metal, so it is possible to remove it and polish or even re-chrome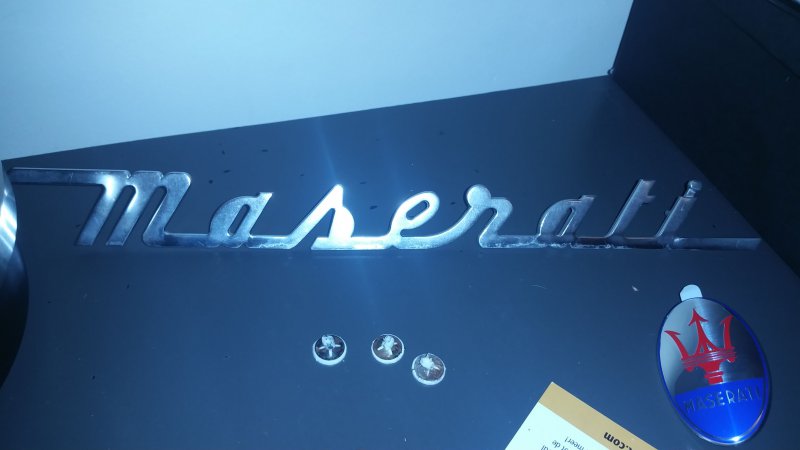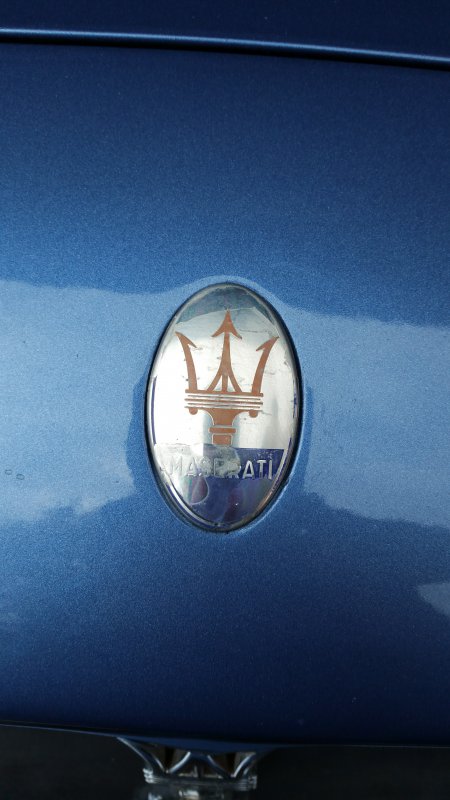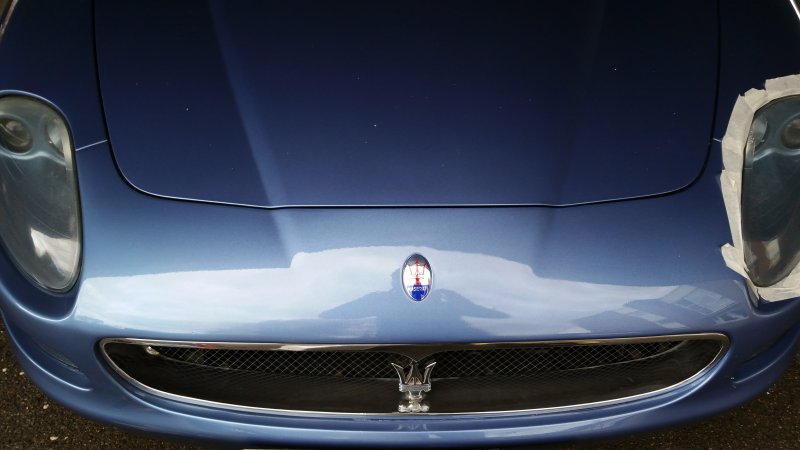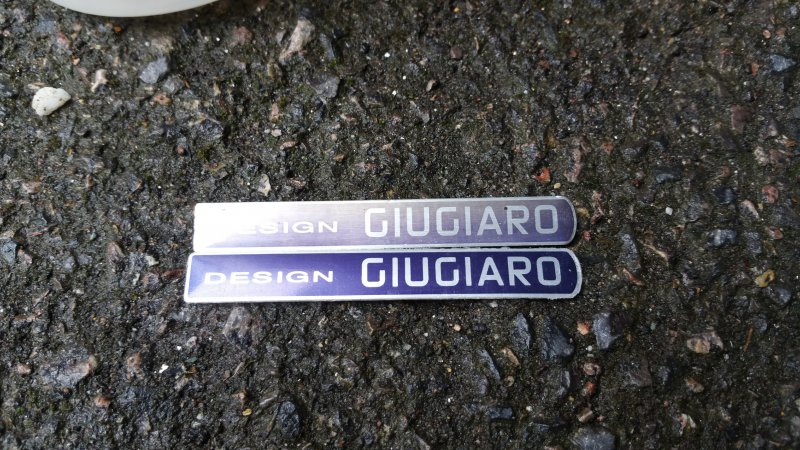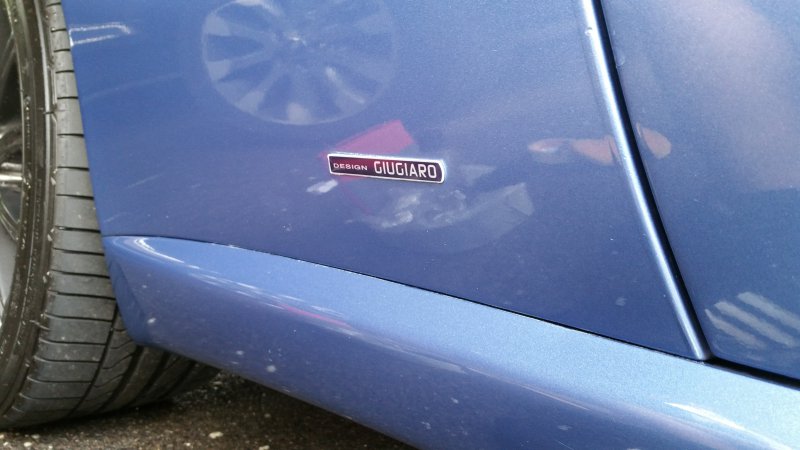 Meanwhile I attended a few cars and coffee meets at a local car storage place and also Auto Italia and Super Car Sunday at Brooklands, this exposed me to the community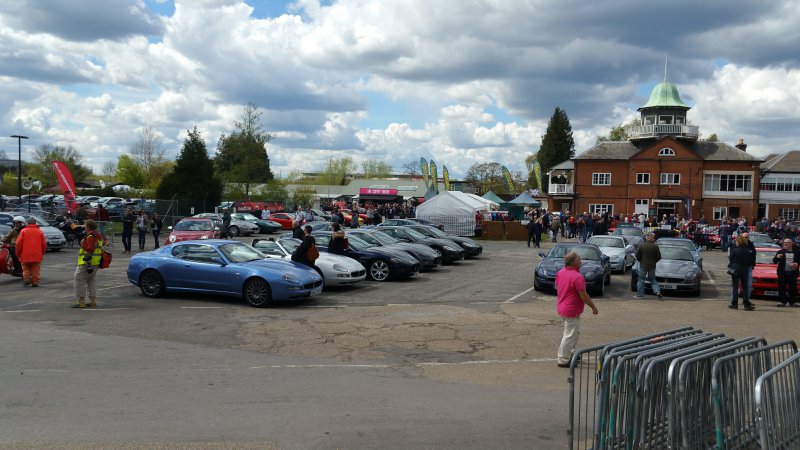 .
I actually discovered SportsMaserati in the process of finding a new set of discs. I luckily got some of the last remaining stock from the previous group buy. I bought a set of rears from MAF and a few months later
@redsonnylee
agreed to swap me his spare front discs for my place in the next group buy as mine were pretty ruined on the inner face by this point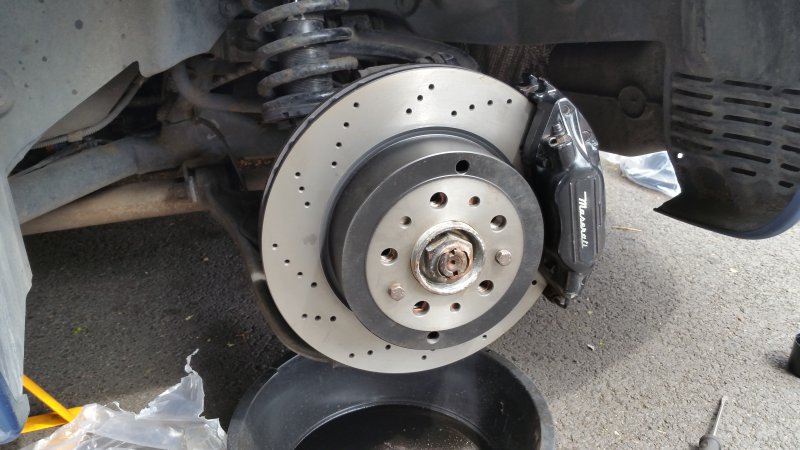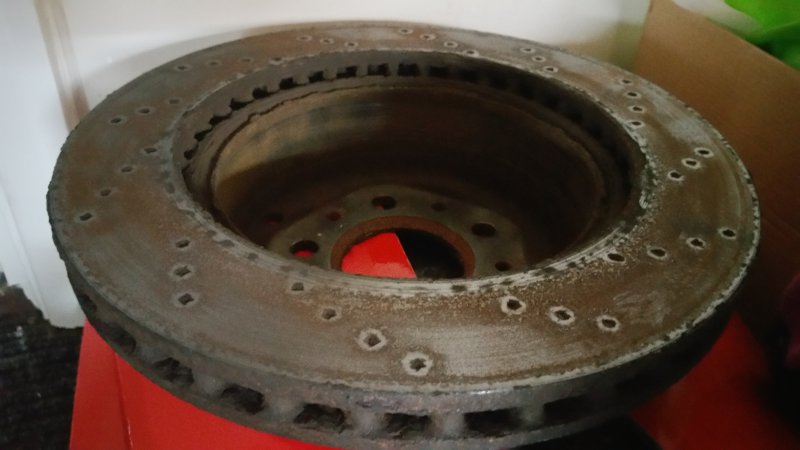 By this point it is August 2016, one day after work I go for a pleasure drive around the Surrey Hills and when I accelerate I notice water pouring into the passenger footwell... wtf
I seek out some relevant info on the forum which suggests a blockage under the pollen filter and drain pipe in the drivers footwell, I unplugged this and it was pretty blocked. The drain holes and pollen filter were also pretty blocked assuming from previous owner(s) as the car was kept in the car port at that time. I sought out the help of my local specialist who picked up that the radiator fan resistor was fried so they replaced it, it was a good catch as the fan was stuck on low and the next day I was stuck in a traffic jam on the parade lap at Festival Italia Brands Hatch where in theory it could have cooked itself.
Next step, custom exhaust cat section...
Last edited: