Hi all,
Last week I was both unlucky and very, very lucky. After a drive, I was almost home, already in my neighbourhood, just 100 meters to go, last speed hump (which I take very slowly), suddenly a big bang.
The car immediately shook and moved a bit to the side. I was driving 10-15 km an hour, and that was my luck.
What happened: The balljoint on the lower wishbone at the right rear had snapped off. Incredible!
The wheel was turning to the right as if it was the front wheel in a tight bend. My luck was that it happened at 15 km an hour, and not with 120 on the highway (ok, 140 then ). That would have been a very serious accident.
The construction of the rear lower wishbone is very peculiar, with a reversed balljoint where it is connected to the hub itself.
Normally a balljoint ends in a threaded part where a nut can be screwed on. But with this wishbone it is the other way around: the balljoint ends in a threaded tube where a bolt goes into.
And that is where the problem can arise.
Below 2 official Maserati publications of the situation: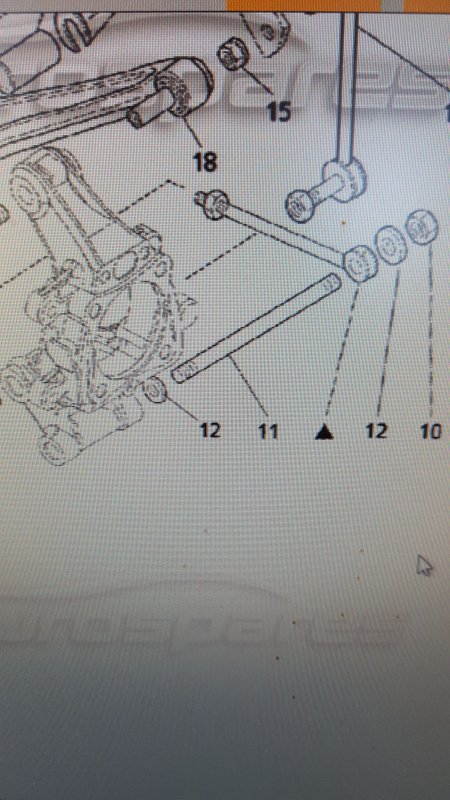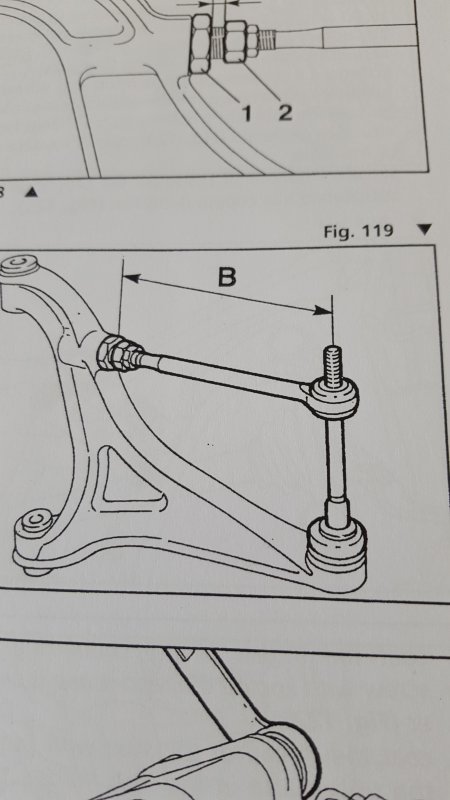 In the parts diagram you might be able to see that the bolt that goes into the balljoint (nr 11) has 2 different sides: one side has a short part with threads, and the other a longer part.
But: in the workshop manual, the drawing shows only one part of the bolt, and that part has the long threads.
Notice how that part is shown as the side that connects with the stud holder arm.
Now, what did I find in my broken balljoint situation? You guessed it, the bolt was used the wrong way around.
Bought another wishbone from Steve Strange, and that one came with that same bolt. Also the wrong way around.
here are some pics of the difference: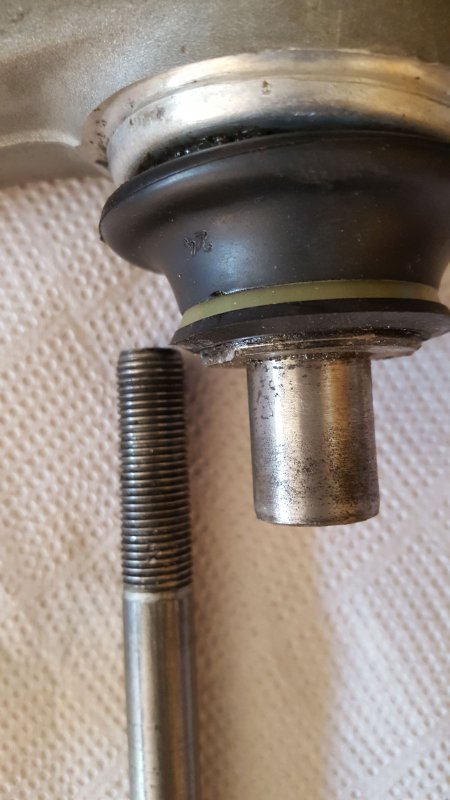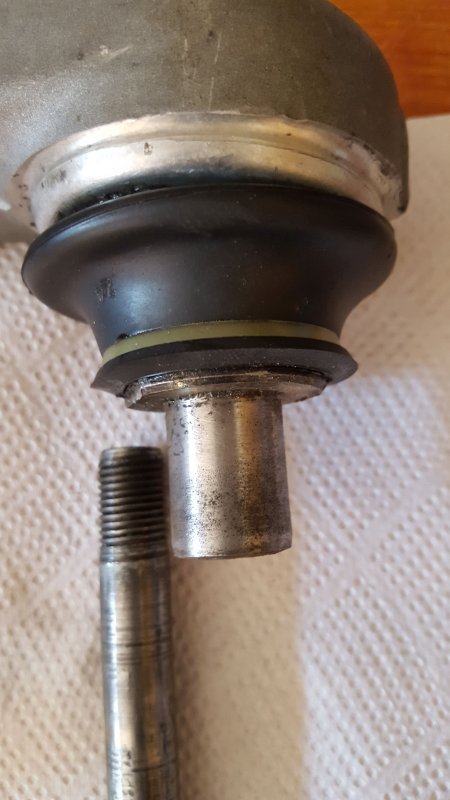 When the short side is screwed into the balljoint, the construction is weak and can lead to very dangerous breaking of the balljoint. As it did in my case.
The long side has to go into the balljoint, even so deep that it screws into the part of the balljoint on which the new ball joint rubber sits (don't know how that is called), so all the way in.
I had no clues and saw no signs that my wishbone had ever been opened (car has done 120k km), and the manual drawing also shows a long threaded part on the wrong side, so it can be assumed my car is not the only one with reversed bolts.
Needless to say that I will be checking the other side as well before I drive in the car again.
Please keep this in mind for your car, have it checked!!!
When more cars have this, it is in my opinion reason enough for a recall.
Last edited: